Before you even think of buying a new property you will need to think about selling your old home if you have one. The cost of moving house can be considerable so we look at all the options open to you to reduce the cost of moving house and save you money.
How much does it cost to move house will depend on how much work you wish to do yourself.  The cost to move house can be greatly reduced if you get organised and one of the best ways to do this is to make a list.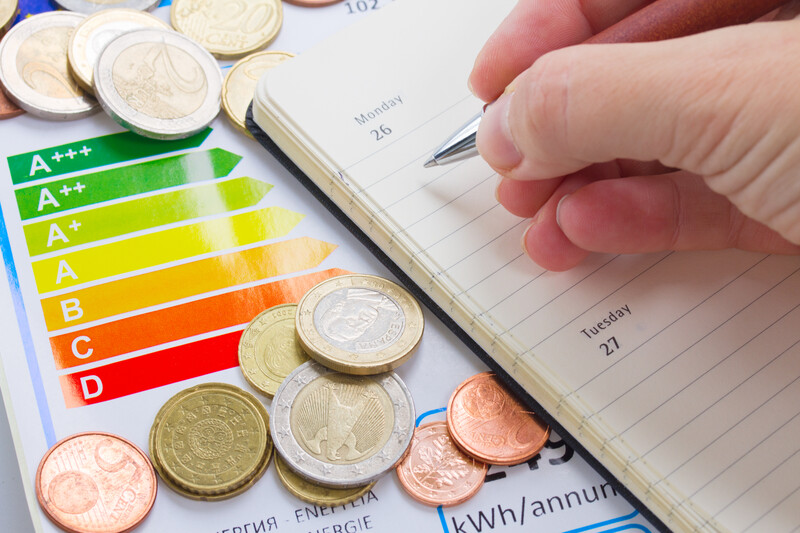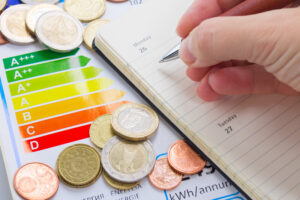 Cost of Selling A House
One of the biggest costs when selling your property will be Estate Agency fees.
If you use a traditional high street estate agent, they will probably charge you a percentage fee on the sale of your home which will normally be from 0.8% up to 2.5%
You can see estate agent fees can be expensive. If we take a £300,000 property at 1% you would pay £3000 at 2.5% you would pay £7500
It should also be noted that many estate agents will charge you VAT on top of this figure.
Most high street estate agents work with no upfront costs as you pay on completion, however, you may be charged for an EPC if your property does not have one.
You should shop around and get a few quotes before you decide.
Most Estate agents will provide you with a Free Valuation, but the highest is not always the best. Yes, you want the best price you can get for your property, but you also want to sell it in a reasonable time frame.
There are now also many online estate agents that you can choose from with many offerings fixed prices or flat fees for selling your home. You should check out exactly what they are offering as many charge for extras such as Sales boards and accompanied viewings.
You can save a considerable amount using an online estate agent, but you need to way up the pros and cons of these services.
Energy Performance Certificate (EPC)
In order to sell your property, you need to be on the EPC register.
This show potential buyers how energy efficient your property is now and how it could be improved to increase its ratings.
The energy efficiency of your property will be a good selling point, so you should ensure you make it as good as possible. A good way to do this is to replace all lights with led bulbs which are now cheap to buy and a lot cheaper to run.
There are many local assessors who can provide this from between £65 to £110, or you can use an online company which starts at £38.
Conveyancing fees
When selling your property, you will need to pay for conveyancing to sell your property. You will also need to pay conveyancing fees on property you are buying. Many conveyancing companies both online and Highstreet firms will give you discounts if selling and buying a property at the same time.
Conveyancing starts once your offer on a house as been accepted and finishes when your ownership is registered at the land registry.
When you get a conveyancing quote make sure they include all search fees and electronic transfer fee in the quote.
Buying your new property
Well, it all depends on a few factors like the price of your property, whether you need to get a surveyor or legal fees. But we've put together a guide to give you an idea of what to expect.
The first thing you need to think about is the price of your new home. This will obviously have a big impact on how much it costs to move. If you're buying a property that's already built, you'll need to factor in the cost of stamp duty and legal fees. If you're buying a plot of land and building your own home, there are other costs like architects' fees, planning permission and construction costs.
Once you've got an idea of the price of your new property, the next thing to consider is whether you need to get a property survey. This is usually only necessary if you're buying an older property or one that's been extended or renovated. A surveyor will check for things like structural damage, dampness or other problems that could affect the value of your home. The cost of a survey will depend on the survey type you require.
Conveyancing is the legal transfer of ownership of a property or land. It includes the preparation and lodgement of all necessary paperwork, as well as ensuring that any outstanding debts on the property are paid off.
Online conveyancing is the process of transferring ownership of a property or land online. It is a convenient and efficient way to handle the conveyancing process, and can often be completed faster than traditional methods.
Conveyancing fees will vary depending on the value of the property being transferred, as well as the complexity of the transaction. However, you can expect to pay around £500 -£1800 for standard conveyancing services.
Property survey types
Condition Report – Level 1
This is the most basic of all property surveys and is aimed at people that are buying a modern property just seeking to check on its condition. This survey uses the traffic light system with red meaning it requires urgent repair, orange something requires attention and green indicates it is in good condition.
The cost of a Level 1 Condition report will depend on the cost of property, but should range between £250 to £550
HomeBuyer report – Level 2
The level 2 survey is also known as a HomeBuyer report and is suitable if you have a conventional property, built with typicle materials and standard construction methods, and in reasonable conditions.
Level 2 HomeBuyers report will again vary in price depending on cost of property and size but should be between £400 to £900
Building Survey – Level 3
The Building survey level 3 is the most comprehensive survey type and will provide you with an indepth analysis of both the property's structure and condition. This type of report will list all defects found and advise on repairs and any maintenance required.
The cost of full building survey can vary from £700 to £1500 depending on property price and size.
You do not have to get a survey done when buying a property, and only around 20% of buyers get one done.
If you need a mortgage to buy a property the lenders will insist on using a company they trust, but this will not be full survey just a mortgage valuation.
Mortgages
If you're taking out a mortgage to buy your new property, you'll also need to factor in the cost of legal fees. These can vary depending on the type of mortgage and the lender, but they're typically around £500-£2,500. These can include, booking fees from £99 to £250 an arrangement fee of up to £2000 and a mortgage valuation fee of between £150 to £300
If you are a first-time buyer there are many deals exclusively designed for you. Your Mortgage lender will normally require at least a 10% deposit on the mortgage.
Mortage costs will vary depending on a few things such as your credit history and loan to value.
You can also use a mortgage broker to help find you the best mortgage deal and not all brokers charge a fee as some take a commission from the lender.
Stamp Duty fees
After your mortgage fees and deposit has been paid, stamp duty will likely be your biggest outlay.
If you are paying a Land Registry fees you are most likely also going to be paying Stamp Duty Land Tax (SDLT).
You pay stamp duty on all houses over the bands below.
Stamp duty is charged on most property transactions in the UK, including residential and commercial property purchases. Stamp duty must be paid by the buyer of the property, and the amount payable depends on the purchase price. For residential property purchases, stamp duty is charged at different rates depending on whether the property is located in England, Wales, Scotland or Northern Ireland.
In England and Northern Ireland there is no stamp duty to pay on first £125,000 of the property purchase price.
If you are a first time buyer you will pay no stamp duty up to £300,000 then 5% on portion from £300,001 to £500,000
Stamp duty bands
Standard rate of stamp duty
£0 to £125,000 0%
£125,000 to £250,000 2%
£250,000 to £300,000 5%
£300,000 to £500,000 5%
£500,000 to £925,000 5%
£925,000 to £1,500,000 10%
£1,500,000 12%
Stamp duty Bands Wales (Land Transaction Tax)
In Wales stamp duty is called Land Transaction Tax (LLT)
LTT bands
Standard rate of tax
Up to £180,000 0%
£180,000 to £250,000 3.50%
£250,000 to £400,000 5%
£400,000 £750,000 7.50%
£750,000 to £1,500,000 10%
Over £1,500,000 12%
Stamp duty in Scotland is called Land and Buildings Transaction Tax (LBTT)
LTT bands
Standard rate of tax
Up to £180,000 0%
£180,000 to £250,000 3.50%
£250,000 to £400,000 5%
£400,000 £750,000 7.50%
£750,000 to £1,500,00010%
Over £1,500,000
12%
Although Scotland and wales have set different levels in practice the tax works the same way, in how much of the purchase price falls into each tax band is what you pay.
There are many more rules for second homes and people living outside the UK.
Ground rent
If your property is leasehold and not freehold you will have to pay ground rent on the property. The amount you pay will vary, but the normal fee is 0.1% of the property price, so for £300,000 house would be £300 per year. If you are paying ground rent then the property will be a leasehold property. If the least on the property is under 80 years you may find it difficult to obtain a mortgage.
House removal costs
The cost to move house can be reduced by thinking about all moving options available to you.
When you move home you have a number of options to consider. You can do it yourself by hiring a van or contacting one of the national removal companies.
The option you choose depends on your budget and how much furniture you have to move and the distance involved.
Doing it yourself will save you money, but it can be more stressful. If you have sold your old property before moving into your new one you may have to consider storage options.
If you are moving you may want to opt for a van with an electric tailgate lift, which will allow you to easily move heavy items such as cookers or washing machines into the van. A Luton Van with a tail-lift can be hired from £150 per day, which will reduce the cost to move house.
If you do not want to do it all yourself you could try A man with van service which you can find may companies on Google or Gumtree.
Man with Van services normally charges by the hour.
For a house move you would need at least 2 men with a large van so around £65 per hour. You should also be able to get a quote for the complete job.
The first thing you will need to do is make a list of all items you want to move and then the distance you want them taken, you should then be able to get quotes.
The last and most expensive option is to hire a professional removals company who will move everything for you and put in your new property.
For the average 3-bed property travelling under 50 miles, you should be looking at just £1000.
Always get a few quotes before making your mind up and make sure the removal company are fully insured for any damage that may occur. The average cost of moving in the UK is just over £11,000 but can be considerably less if planned well.
Storage costs
If you cannot move at the same time you sell your property you may require storage for your property content. The price of self-storage will depend on Location, Size of unit required and length of stay. You will also need insurance for the contents of your unit. This can be provided by the storage company or you can provide your own.
Tip: You may find it a lot cheaper from an external provider to get insurance.
Insurance cost
Although you will have cancelled your old house insurance once you have left, you will need to take out a new policy for your new property.
Most homeowners will opt for buildings and contents insurance, so you have maximum protection.
At a minimum, you should always have buildings insurance.
Make sure you know what is included in your insurance and make sure you get the policy that is right for you. Questions you need to ask yourself include things such as; will I be working from home, do I need accidental damage cover, what excess is there for claims on the policy, and does it cover lock replacement.
Buildings and contents insurance starts at around £125 per year, again depending on where your property is located and the value of your house and possessions.
Mail redirection
It is a good idea to get your mail re-directed to your new address, as although you should have contacted all your utility providers and banks, you may have forgot someone or it could be letters from friends and family.
In order to set up mail redirection, you need to create an online account with the Post office.
You will need a valid credit or debit card and it must be registered at your old or new address. The Post Office do not accept American Express or prepaid cards.
You can get your mail redirected to any UK address for 3, 6 or 12 months from £33.99
Council tax
This is an ongoing cost that everyone will need to pay. The council tax band will depend on where your property is and the price band the property falls into. There are 8 council tax bands A to H with H being the highest band. If you live alone at the property you can get a discount of 25% which is regardless of your income.
Electricity and Gas costs
Again, not a new cost as you will have stopped paying for your current Gas and electricity. Always take meter readings of both to ensure you know how much you should be charged. (Take a photo on your phone of each meter reading as proof.
Look around you're the best prices you can find, which is hard at the current time with gas and electricity prices so high.
According to Ofgem the average household uses 2900 Kwh of electricity per year, at an average cost of 20p/kWh.
This gives an average bill of £580 per year.
Average gas bill is of household that use 12,000kWh of gas per year at cost of 7p/kWh which equates to £840 per year.
In April the price cap increased by £693 for people paying via direct debit.
Broadband Costs
Virtually all home buyers are going to want broadband to their property and most people will want fibre broadband of possible. Ofcom have a broadband speed availability checker, where you can enter your postcode and they will show available speeds in your area. Check broadband speed
The average cost of fibre broadband starts at £20 per month again depending on your area.
So there you have it – a few things to bear in mind when considering how much it costs to move house. Of course, every situation is different, so it's always best to speak to a professional if you're not sure about something. They'll be able to give you tailored advice and help you budget for your move.
So how much does it cost to move house in the Uk?
It is just over £10,000 across the UK on average for home movers or just under £25000 in London.
For first-time buyers, the cost reduces to just over £1,600 or around £5600 in London.
Doing your research and shopping around will help you reduce the cost of moving house and will save you time on money.